Are you living a life full of chaos? Are traffic horns and other noises hindering your way to peace? Then barndominium homes can be a great way for you to get yourself relaxed and satisfied away from the country's chaos. Well, Barndominium homes are farm-like homes that give you a feeling of living in a village or close to nature. But how much does it cost to build a barndominium? Is it affordable for middle-class people? 
However, if you have the same questions in your head, then this guide will help you in every way possible. This guide contains all the specified answers to your question in an easy and interesting way. You just need to read it all the way through its conclusion and get your answers in a row. 
How Much Does it Cost to Build a Barndominium?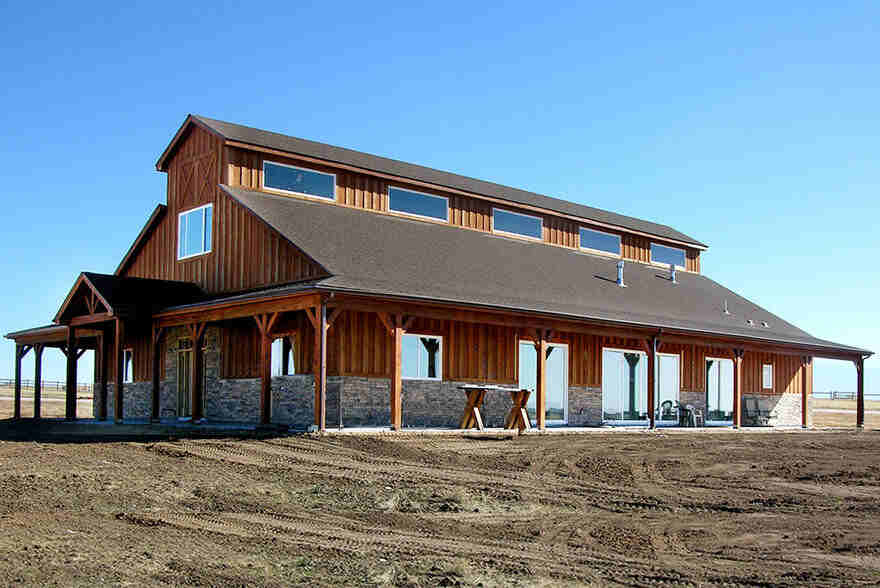 Barndominium cost to buy will depend on various factors. Such as the size of your barndominium, the material you use, the design you choose, and much more. Constructing a barndominium is still a dream for many people and but the cost obstacles their way. Well, our experienced experts have figured out the possible ways through which you can construct your own barndominium without spending much.
Well, getting a rough idea about the cost can simplify your budget system and enhance the chance of getting a barndominium. Thus, article we have provided all the factors and the ways to save costs for building a barndominium. All in all, the average cost of building a barndominium is $200,000. It can also fluctuate on the basis of the material, labor, time, and land you use in barndominium construction.
Factors in Calculating Barndominium Cost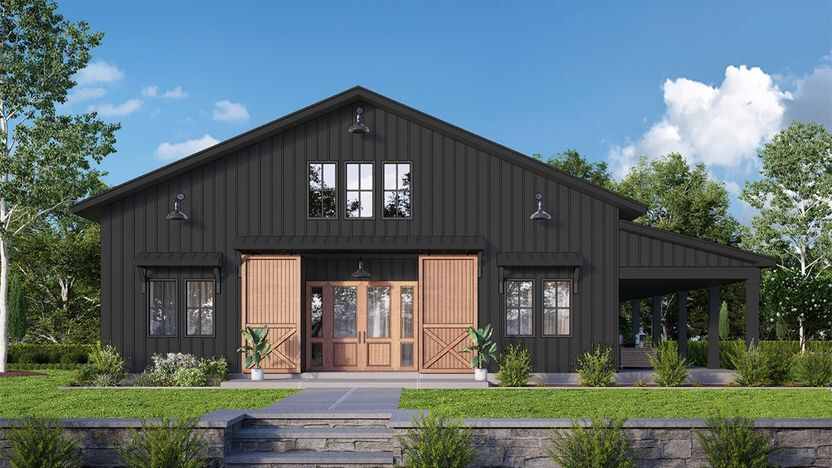 There are so many factors that sum up the cost of a barndominium. In this section, we are going to examine all of them one by one with a complete detailed analysis.  The size of the barndominium highly influences the cost of the barndominium and one can easily know and understand the fact of size. Similarly, there are other things that impact the cost of the barndominium. In the below section, we are going to see what are the most appropriate factors that may affect the cost. 
Size
The larger barndominium you buy, the larger amount you will have to pay. Thus, if you have a tight budget, then you must go for a smaller size. If you go for large sized barndominium then all other related costs will increase simultaneously.
Construction Material
What type of material are you using, and how much material are you using? This all will affect the cost. If you are good at making a bargain, then it can cost you less. You can ask to cut down the prices as you are looking for full construction, then it can cost you less. Moreover, you can try other shops as well. 
Accessibility
One would always love to live in a highly residential location. Enrich with other services too. Easy access to fundamental services can cost you higher. Hence, the accessibility of the land you are buying is another important issue that one may face. Therefore, you are required to check the location first and then go to buy the property. If your hands are tight on the budget this time then you can compromise the location and get less expensive land a bit far from the access points. 
Labor
Labor is 35% of the cost that one spends on building a barndominium for themselves. The labor costs are higher in some regions and are cheaper in some parts of the country. Moreover, a large-sized building will cost high labor as the construction area is huge, and one will be required to spend more on that. 
Permits
The permit fee is another contributory amount that adds up to the barndominium cost and increases the overall barndominium prices. There is a flat fee that government charges for sanctioning your home map and the electrical system. A larger land size will cost you more definitely. All in all, you have to pay permit fees, and this will be going to add your budget. 
Finishing Materials
The finishing material is the material that is used in the final touches. This will add more flair to the overall beauty of the barndominium. The more expensive material you use, the more cost will be incurred. This way, you must use a finishing material that costs less but looks beautiful. 
Additional Costs and Considerations
There are various other things than the above points. That will cost your budget, and the cost to build a barndominium will amplify. Additional costs may include land purchases, plumbing, wiring, woodwork, etc. Well, if you want to have a barndominium then you must explore your market area and find the most affordable yet superior product around when needed. 
How to Save Money on Barndominium Cost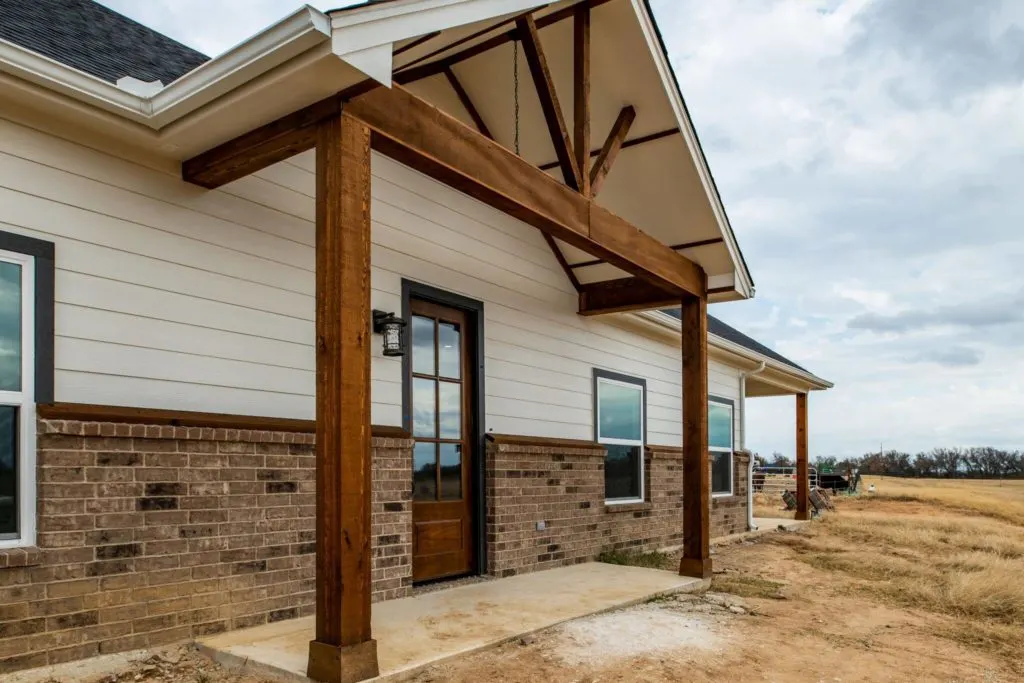 Building a barndominium is a dream for a lot of people, but the cost to build a barndominium is quite huge. Well, this section is going to help you in a way through which you can cut down the overall amount that you are going to spend on your barndominium. If you try the following way outs, then you can save quite a good amount of the money that you will spend. So without further ado, let's get started with the below-written ways:
Compare Multiple Store
There will always be so many contractors who can construct your barndominium and they all will give you different estimations about your barndominium prices. Hence, it is always suggested to ask multiple contractors and get estimations from all of them. Now, if you have multiple estimations about your barndominium costs, then you can know better and compare all of them. After comparing, you can choose whatever contractors suit your needs best.   
Shop Around
To get the best cost construction material. You will have to go to multiple shops and look for the best price around. Exploring more shops and outlets for construction materials will equip you with information about different prices and the cheapest store around you. This way, you can choose the material of the best quality at a less price. This will definitely go to save you money.
Reuse & Recycle
While saving your money, you can also reduce the carbon footprints in the construction of the barndominium. One is required to use the salvaged material first in constructing a barndominium. Second-hand material will cost you less and also reduce your carbon footprint.  Moreover, finishing it with new and good quality material will ensure a decent look at your barndominium. This way, you can save your money without compromising the look of your house.
Simplified Design
The simple your barndominium house will look, the more it will catch the attention. While constructing a barndominium, one must go for a simple design. If you want to get creative, then you must go for decent designs as decent designs are way simpler than the highly expensive ones. You must look around in many shops for the prices of the most beautiful designs of the furniture, and other finishing touches. 
Stay Basic
Staying basic while adding the finishing touches is the most important thing that one needs to keep in mind. Choosing the most luxurious items will not increase the beauty of your home. Instead, it just increases the budget of your home. Hence, you must keep in mind the basic finishing touches. This will definitely go to cut the barndominium cost.  
Look For Affordable Materials
After exploring the market, one will get to know about the affordable material nearby. If you find the material at the lower cost, but it is quite far from your site, then the transportation charge will increase the cost. Hence, you must keep in mind the transportation expenditure as well. Affordable pricing will definitely help you to cut down the barndominium construction cost.
Maximize the Floorplan's Use
The space of your barndominium will be wisely yours so that you can use all the space and any space of your home won't be spared. You can take the idea of mapping from an experienced and professional builder as they would know how to make a home more useful with the building techniques.
DIY
So many pre-fabricated kids available in the market you can use them as well. Buying a DIY will help you minimize the cost of building a barndominium. As they are less costly. 
Maintain The Home
You must keep up with all the maintenance of your home so that you can minimize the cost of repair in your home. Well, using anything will diminish its value however using and maintaining it in a way can minimize the cost of frequent repairs hence you will be able to save the cost.
Look for Ways to Conserve Energy
Time has changed and many people are shifting to energy-saving mode of living hence you must also use these modes of living. Will not only diminish the carbon footprints on the globe but also help you to save your money.
Things To Consider Before Building a Barndominium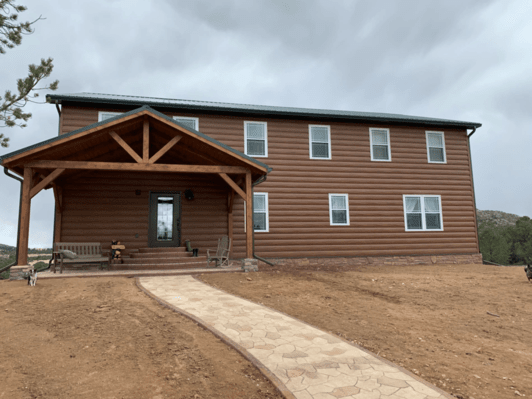 If you have made up your mind to buy a barndominium then there are certain things that you need to keep in mind while buying a building for yourself. As there are so many confusions and uncertainties for one who is buying a home, especially a barndominium. We have already made clear the factors that can affect the cost of your home but this list will clarify all the things related to barndominium. You just need to ensure the following things whenever you are going to buy a barndominium for yourself:
Safety 
The very first factor for anyone who is going to buy a home for themselves is the safety of the place. Usually, barns are made in the jungle area so there are chances of animals and other infectious insects to come in. Hence you must ensure the safety purpose of your home so that there will be no rambling danger.
Time
If you have given the construction of your home to the constructor then you must know the time period in which it will be made. Hence you must ask the contractor about the time period. Moreover, you must clarify the things about furnishing your barndominium. If the contractor will do the finishing touches or not?
Quality
Before giving the contract to the builder you must ask for the quality of the product and construction material they are going to use. You must use superior quality material in an affordable range so that the cost for your barndominium won't be high. We have already suggested you groom around the market and explore a shop that can provide you with the material in an affordable range with superior quality.
Cost
You must take an idea before getting your home ready from the builder. Ask them about the money that is going to spend on your barndominium. You must find some ways to save your cost. We have already given a proper section about it. This way you will know how to spend money for building a barndominium. 
Expertise
The labor you are using to build your barndominium should be a high-end experience. They must be farsighted and also know how the things work while construction. This way you can make the cost of your barndominium less. Also, you can save the time of building a barndominium.
Knowledge
Professional builders can facilitate the information of the best material to be used and the lower cost of the material. National builders with good knowledge or in-depth information about the building can give you a far-sighted idea of what is going to meet and how it should be done. So having a professional builder for building your home can actually give you the best result.
How Much Does It Cost To Build a 40×60 Barndominium?
In the above article, you have already read about factors that can affect the building cost of a barndominium. But this section is specifically crafted to give you an ideal idea of the building cost. In this section, we are going to discuss the cost that will be spent on building a barndominium. 
Well, a 40×60 barndominium size can cost you from $100,000 to $150,000. This cost can fluctuate and get up and down on the basis of the material you use the labor, finishing touches. Well, we have given you are of Idea so if you are going to have a barndominium for yourself then you will get to know what it going to be exactly.
Conclusion
Barndominium is such a trendy home. Day by day, more and more transforming their house and farms into barndominiums. Well, in the above article, we have given you a full-fledged discussion on what barndominium costs and how it builds along with the factor which affects the cost. Well, we have given all the related information to the barndominium cost in an easy language. If you are still confused and have any questions related to it, then you can connect us anytime. 
Frequently Asked Questions
Q1. How much does a barndominium cost to build?
Barndominium cost to build is based on different factors and that cost can vary from the land you use. A large-sized land will cost you high on the hand the smallest size of land will cost you less. Moreover, there are other factors that can affect the cost of building a barndominium. 
Q2. How much does it cost to build a 2,000 sq ft barndominium?
The cost of building a 2,000 sq ft barndominium will also vary on the products you use and the finishing touches you made and the furniture you use. There are several factors that can affect the cost but the average cost of building a 2,000 sq ft barndominium is $200,000 to $ 260,000. 
Q3. What is the life expectancy of a barndominium?
The actual age of a barndominium depends on the material used and the cost you in curd while building it. Well, there is an average life expectancy of a barndominium that is 50 years. Sometimes more than that as we have already told you this will all depend on the material one use to build a barndominium.
Barndominium Cost | Full Price Structure Explained | Latest Edition